Our medically developed weight loss protocol and smarter lifestyle choices education offers dieters what they really want…a structured program that can put an end to constant dieting.
I went from a size 40/42 waist down to a size 30!
After my wife started on the program, I decided to be supportive of her and join Ideal Protein with her. I thought maybe I'd lose 30 pounds, get rid of my stomach and support her. But within 3 days, I was off my bloods sugar medications (I was on two oral medications), and within a month I was off my blood pressure medications (I was on two medications), my cholesterol medication and daily aspirin.
Jaime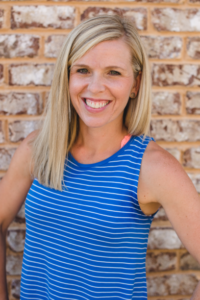 As a registered dietitian, Jaime can assess your current situation and guide you towards the best options to suit your needs. She can offer one on one counseling towards lifestyle change or, if you would do best with more structured, can lead you through the Ideal Protein Weight Loss Method. Jaime has been facilitating this highly effective method in the clinic since 2010 and is confident in recommending it to anyone with a desire to lose weight, whether the goal is 5 pounds or 500 pounds.
Jaime has worked in many clinical settings throughout her career, including long-term care, WIC, personal trainer/nutrition counselor at a fitness facility, and telephonic health coach. Jaime is also a certified diabetes educator and enjoys assisting in the prevention and management of diabetes. She realizes the importance of proper diet education for ideal control of this condition and welcomes the opportunity to assist individuals in improving their health outcomes.
If you are ready to make changes in the way you eat in order to perform better in your life, schedule your nutrition counseling appointment today.
Coxon Lifestyle Management is Authorized to Use the Ideal Protein Weight Loss Protocol and Products. The testimonials on this website are those of the individual that is identified, you should not necessarily expect to receive these results. Typical results vary from person to person and individual to individual when the Ideal Protein Weight Loss Protocol is followed properly. You should consult your physician or other health care professional before starting this or any other diet program to determine if it is right for your needs.
1376 Broadcloth Street, Suite 103 Fort Mill, SC 29715 – Phone: 803-370-4294
Copyright © 2018 Ideal Protein All rights reserved.